August 27, 2008
Suffolk Regular Meet
The first Wednesday of the month sees the Suffolk meet. Held in Martlesham at the Black tiles pub/restaurant.
Meets start at around 7pm and attendees can usually be found in one of the bar areas, or alternatively sat outside in the patio area.
Don't forget that Hangar 111 is only a couple of miles up the road. And Mr Hangar 111 (Greg) can always be found at the meet ready to chat till dawn.
Always relaxed and friendly so pop along!
Posted by easternengland at 01:22 PM | Comments (0)
Norfolk Regular Meet
On the third wednesday of the month we travel to Bird in Hand pub just a few miles south west of Norwich Map here . The pub has strong links wih the Lotus factory at Hethel, which is just down the road. It happens to be a favourite drinking hole of many Lotus employees, past and present. Just think, you could be sat at a table where Tony Shute first penned designs of the Elise :D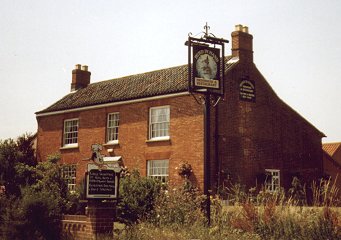 Meets start at around 7pm. If we aren't outside looking at the cars then head in to the main bar. Look for the large group that have rearranged all the furniture and drinking coke. Highlights of the Bird in Hand meet include summer runs, impromptu appearances of prototype Lotus and amusing banter usually involving our Lotus 'man on the inside' Marc.
Posted by easternengland at 01:17 PM | Comments (0)
Cambridge Regular Meet
On the 2nd Monday of every month many Lotus enthusiasts travel to the Five Miles Inn in Upware near Ely,. This will be the base for the Cambridge meets but may change from time to time so keep an eye on the regional forum for any alternative venues.
Five Miles Inn, Old School Lane, Upware, Ely, Cambs. CB7 5ZR
Posted by easternengland at 01:12 PM | Comments (0)